---
---
Prior to acceptance into the PHCC-GSA-PUAC Apprenticeship and Trainee Programs, the applicant must pass an entry level examination and oral interview.
Learn More About The Entrance Exam
---
Find Your Local Training School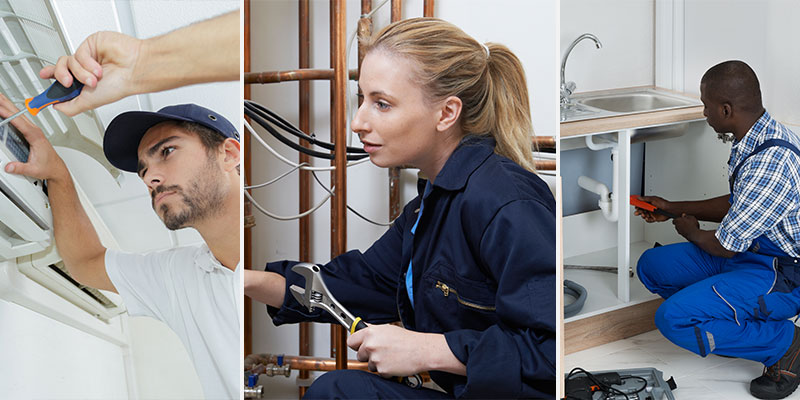 Learn More
Plumbing and HVAC/R apprenticeship training classes
Please contact our office to verify starting dates and class availability. Any changes requested by student or employer must be made prior to deadline date issues with class schedule.
Changes made after deadline will result in $50 administrative fee payable by the requestor.
---
Graduation Day
May 6, 2022
Session 1
Track
Dates
Class
Year
1
July 12-23, 2021
1.1 A
1
2
July 26-August 6, 2021
2.1 A
2
3
August 9-20, 2021
3.1 A
3
4
Aug. 23-Sept. 3, 2021
4.1 A
4
5
September 13-24, 2021
2.1 B
2
6
Sept. 27-Oct. 8, 2021
3.1 B
3
7
October 11-22, 2021
4.1 B
4
8
Oct. 25-Nov. 5, 2021
1.1 B
1
9
December 6-17, 2021
3.1 C
3
10
January 3-14, 2022
1.1C
1

Session 2
Track
Dates
Class
Year
11
Jan. 24- Feb. 4, 2022
1.2 A
1
12
Feb. 7-18, 2022
2.2 A
2
13
Feb. 28-Mar. 11, 2022
3.2 A
3
14
Mar. 14-25, 2022
4.2 A
4
15
Mar. 28-Apr. 8, 2022
2.2 B
2
16
Apr. 11-22, 2022
3.2 B
3
17
Apr. 25-May 6, 2022
Graduation May 6
4.2 B
4
18
May 9-20, 2022
1.2 B
1
19
June 6-17, 2022
3.2 C
3
20
June 20-July 1, 2022
1.2C
1
Session 1
Track
Dates
Class
Year
1
July 11 - 22, 2022
1.1 A
1
2
July 25 - Aug. 5, 2022
2.1 A
2
3
Aug. 8 - 19, 2022
3.1 A
3
4
Aug. 22 - Sept. 2, 2022
4.1 A
4
5
Sept. 12-23, 2022
2.1 B
2
6
Sept. 26 - Oct. 7, 2022
3.1 B
3
7
Oct. 10 - 21, 2022
4.1 B
4
8
Oct. 24 - Nov. 4, 2022
1.1B
1
9
Nov. 28 - Dec. 9, 2022
2.1 C
3
10
Dec. 12-23, 2022
4.1 C
1

Session 2
Track
Dates
Class
Year
11
Jan. 24 - Feb. 3, 2023
1.2 A
1
12
Feb. 6 - 17, 2023
2.2 A
2
13
Mar. 6 - 17, 2023
3.2 A
3
14
Mar. 20 - 31, 2023
4.2 A
4
15
Apr. 3 - 14, 2023
2.2 B
2
16
Apr. 17 - 28, 2023
3.2 B
3
17
May 1 - 12, 2023
4.2 B
4
18
May 15 - 26, 2023
1.2 B
1
19
Jun. 5 - 16, 2023
2.2 C
3
20
Jun. 19 - 30, 2023
Graduation - June 30
4.2C
1
Session 1
Track
Dates
Class
Year
1
Sept. 13-24, 2021
1.2D
1
2
Mar. 14-25, 2022
2.1A
2
3
Mar. 28-Apr. 8, 2022
1.1A
1

Session 2
Track
Dates
Class
Year
4
June 6-17, 2022
2.2A
2
5
June 20- July 1, 2022
1.2A
1
Session 1
Track
Dates
Class
Year
1
July 25 - Aug. 5, 2022
1.1 A
1
2
Aug. 22 - Sept. 2, 2022
2.1A
2
3
Sept. 12 - 23, 2022
3.1A
3
4
Sept. 26 - Oct. 7, 2022
1.1B
1
5
Oct. 24 - Nov. 4, 2022
2.1B
2
6
Dec. 12 - 23, 2022
3.1A
3

Session 2
Track
Dates
Class
Year
7
Feb. 6 - 17, 2023
1.2 A
1
8
Mar. 20 - 31, 2023
2.2A
2
9
Apr. 3 - 14, 2023
3.2A
3
10
Apr. 17 - 28, 2023
1.2B
1
11
May 1 - 12, 2023
2.2B
2
12
Jun. 19 - 30, 2023
3.2A
3