---
Find Your Local Training School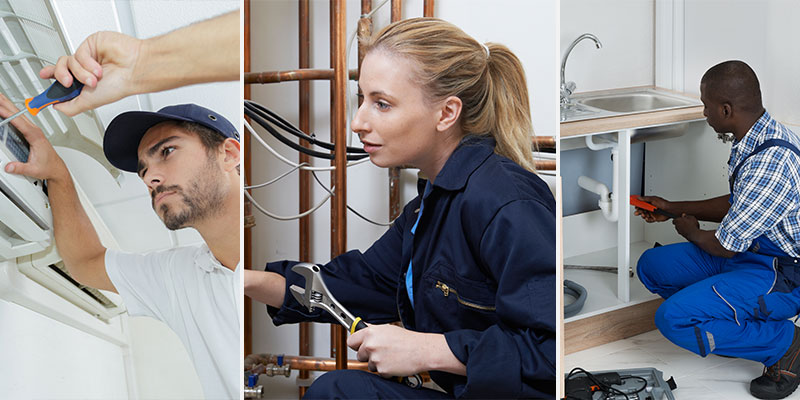 Learn More
William Carreno named the "Milwaukee Tools Apprentice of the month." for October 2019
Milwaukee tools partnered with PHCC GSA Training facility to name William Carreno, of Roman's Plumbing the "Milwaukee Tools Apprentice of The Month" for October 2019.
Why did you join the PHCC GSA Training Facility?
WC: "The reason I joined is because I wanted to be a plumber and do it the correct way. At that time, my daughter was going to be born and I wanted to starta career to make her proud and be able to provide for her and Roman's Plumbing gave me this opportunity.
Why do you think Trade Schools like this one are important?
WC: "In high school, the focus is mainly for college and a lot of us want to join the trades and this is a great way to be trained/skilled at what you do."
Would you recommend the Training Facility and why?
WC: "I would highly recommend this training facility and I believe more people should be ware of it because like myself, I didn't know there was school for plumbing and there may be more people out there that would like to go to school but do not know about it."
Did you come from a plumbing background? If so, what generation are you?
WC: "No, I didn't have any plumbing background. Family members are in the trades but not plumbing."
If you weren't a plumber, what would you be doing?
WC: "At this point, I do not know what I would be doing if I was not plumbing."
What has been your biggest hands on challenge so far?
WC: "Taking on new tasks that are new to me."
What's been your biggest academic challenge so far?
WC: "Being away from my family for the two weeks that I am at school. But I also understand that it will be worth it at the the end."
What advice would you give future students?
WC: "Take advantage of this opportunity and to take it serious."
---
This program was implemented to showcase talented students who continuously go above and beyond to further their education through the Training Facility. The Apprentice of The Month is chosen based on their work ethic, classroom performance, attendance and overall grade.